Dorothy's Faves
During the teen years, I did not have a problem with blackheads, pimple, acne, etc. as most teens did.  My skin was very smooth and blemish free.  Matter of fact, it was in my early twenties when I started getting pimples on my jaws,  forehead, around the hair line and on my chin.  Looking back I would describe my skin type as oily.  It is during my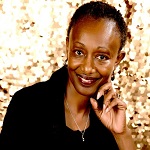 twenties that I became more concerned about taking care of my skin and creating a skincare routine. Cleansing occurred most at night, a toner was used to reduce the oily and a moisturizer was included both morning and night.
By age 40, my skin had change again; I said good-bye to pimples, during this time my skin was more of normal/combination type,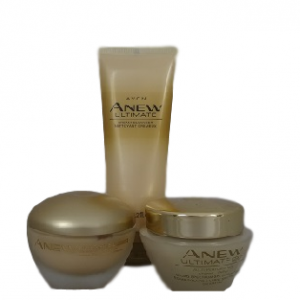 therefore, I followed about the same skincare regimen as I had in my thirties.
During my fifties until present I would describe my skin type as dry.  My skincare regimen has changed. With the onset of wrinkles, fine lines, and age spots, I've added beauty treatment products such as eye cream, lip conditioner with SPF,  and serums. Additionally, my cleanser is creamy and instead of a gel.
You are probably wondering what does this have to do with my favorite skincare products.  My purpose in sharing this journey is that as we age our skincare needs will probably change. Therefore, your skincare routine may remain the same, but the skincare regimen (products) may need to change.
A basic skincare regimen includes:
Cleanser
Day Cream (moisturizer) with SPF
Night Cream (moisturizer)
Broad Spectrum Sunscreen Lotion SPF
My favorite Skincare product set is the Anew Ultimate Regimen Set.
This set includes:
Multi-Performance Day Cream SPF 25, 1.7 oz net wt
Multi-Performance Night Cream 1.7 oz net wt
Multi-Performance Dual Eye System ( Cream.5 net wt & Elixir .5 net wt)
Anew Power Serum sample
This 4-Piece Boxed Kit includes 3 Full-size moisturizers and one try-it-size Power Serum.  This set does not include the cleanser. Cleanser sold  separately. Regular price $12 ( Special Offer: FREE Cleanser with you purchase set).  Special Offer subject to change without notice.
Why I Purchase the Ultimate Skincare Regimen Set?
Helps my skin look more smooth
Adds moisture to skin
Make my skin look more firm
Most economical way to purchase products
Get a FREE sample of the Power Serum anti-aging product
The total value of set $148 (including free cleanser). Kit: $55.
These special prices and exclusive offers when you shop with an Avon Representative.
This regimen set is also offered as auto-replenish. You can choose to have set sent directly to you every 4, 6, 8 or 12 weeks based upon your skincare needs.